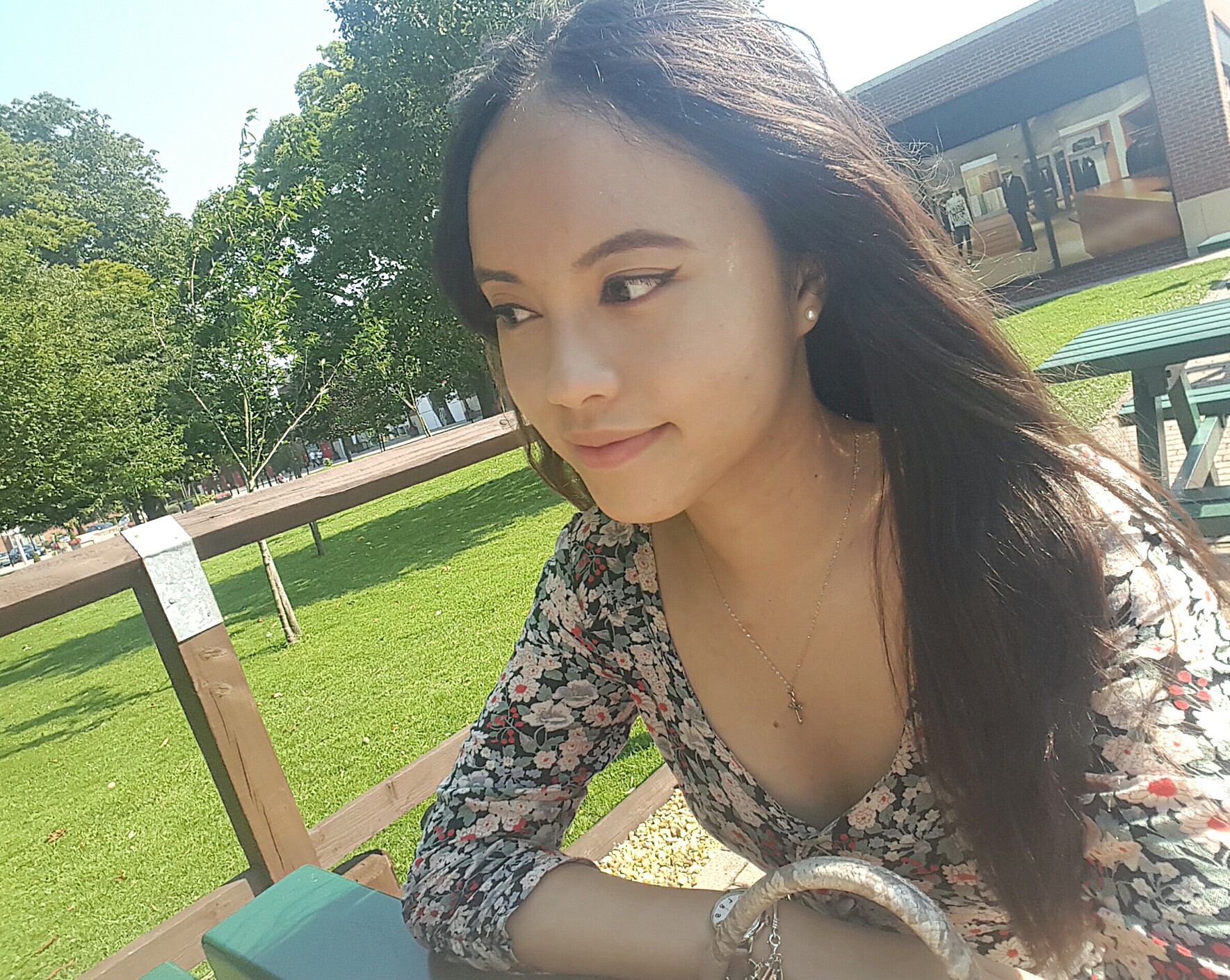 So today's my very first fashion-related blog post (a little excited!) Over the weekend, my family spontaneously went to York for a nice relaxing shopping trip – let me tell you; we needed it! Over the last few weeks, my family have had a busy schedule and there was no point in time that everyone was together so it was nice to have a break and what better way to spend the break doing one of my favourite pastimes: shopping!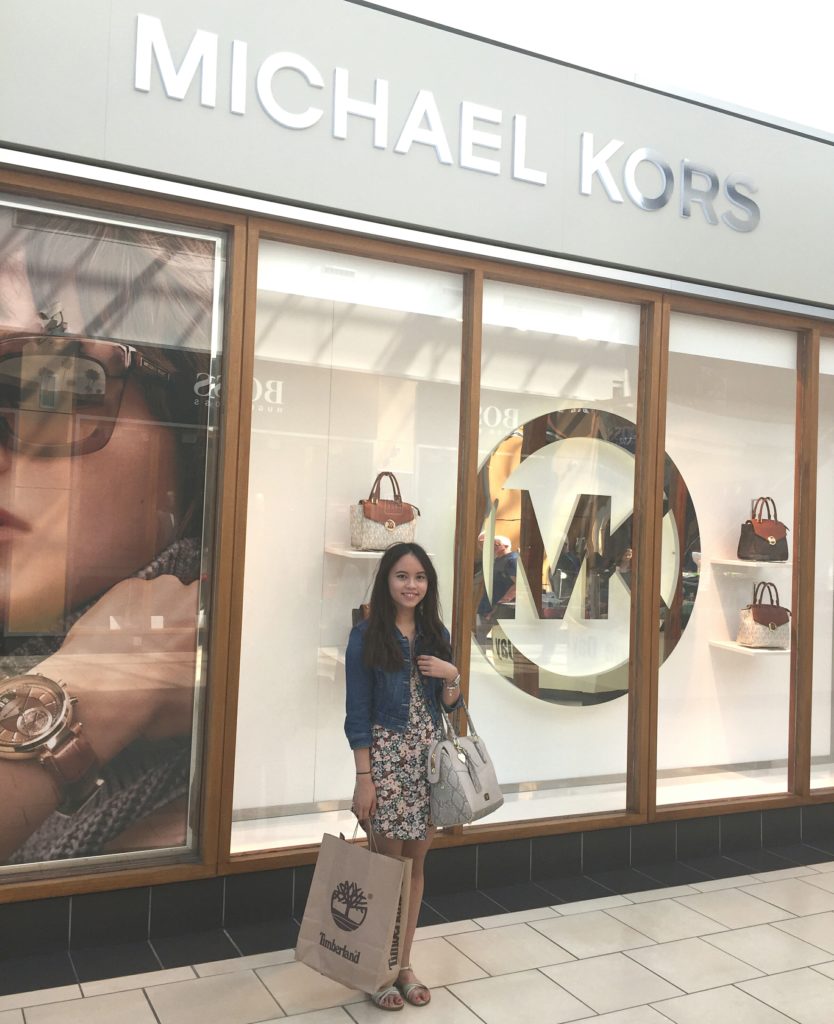 I've never been to York before so it was so nice to go somewhere new. The long drive was really relaxing. To be honest, I've just always loved long drives to places maybe because I like to day dream a lot but in the car, it's even better with a lovely change of scenery. My dad played some of the family classics too. We used to listen to Rod Stewart during every long car rides when I was younger which would probably explain how I can embarrassingly remember all the lyrics.
I actually had the intention to buy a Michael Kors bag when I went but it was way too out of my price range for bags at the moment. but we did go in and have a snoop around, I know which one I'm going to buy when payday arrives for sure. I'm still having a think about getting one though, they are great bags but I don't know if they are 100% worth it but I guess if I'm going to be using it for university every day then it's worth every penny *tries very hard to justify need for an MK bag*
What are your opinions on Michael Kors bags?
On a side note, I really did love the shop – I felt that they had the best staff than all the other shops in the outlet. As someone who works part time in retail, being smiley and friendly just makes the experience so much better!
Anyway, on to my OOTD – as I said above it was such a lovely sunny day which isn't usual in the UK so whenever sun does hit the country you've got to really make use of it! I wore a multicoloured floral dress with cropped denim jacket and sandals that matched the pastel colours on my dress. I'm using my Marc B bag which is also a lovely nude/pastel colour to go with the overall colour scheme.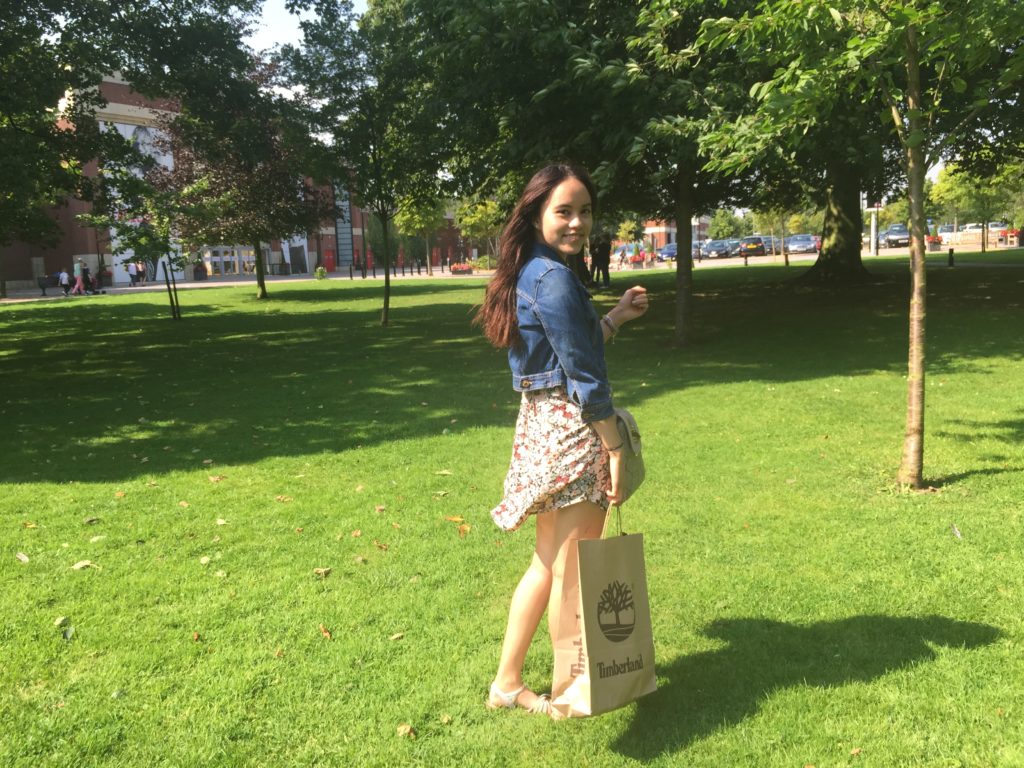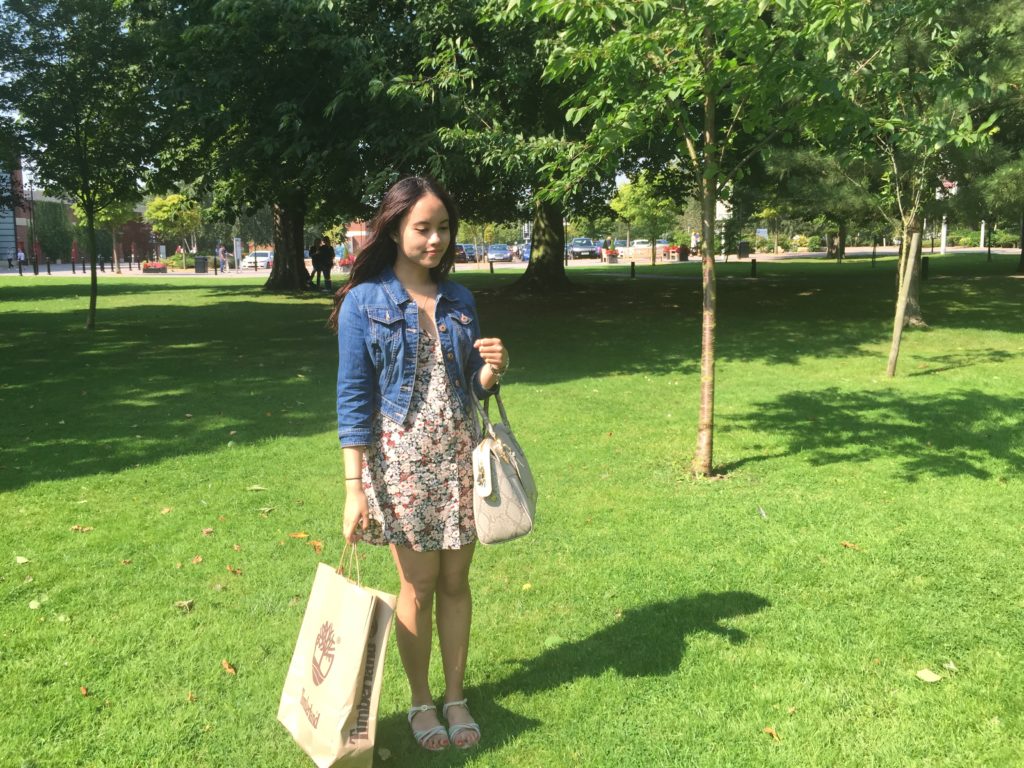 I actually got the dress and jacket from Depop, if you haven't heard of it before; it's basically an app where you can sell your unused items to other people – sort of like an eBay and Instagram hybrid. I'm selling some items on depop myself – as @pnarvas.
The dress is originally from Miss Selfridges but I bought it from this depop user.
The jacket is originally from Topshop, bought from this depop user.
Shoes – Hush Puppies
Marc B Ashley Tote Bag in Nude
The charm on my necklace is also from a lovely depop user who makes them and sells them really cheap!
Surprisingly, I only ended up buying one pair of shoes from Timberland – I was proud of my self-control but also regret not buying a lot as I sat back in the car on the way home. #shopaholicproblems