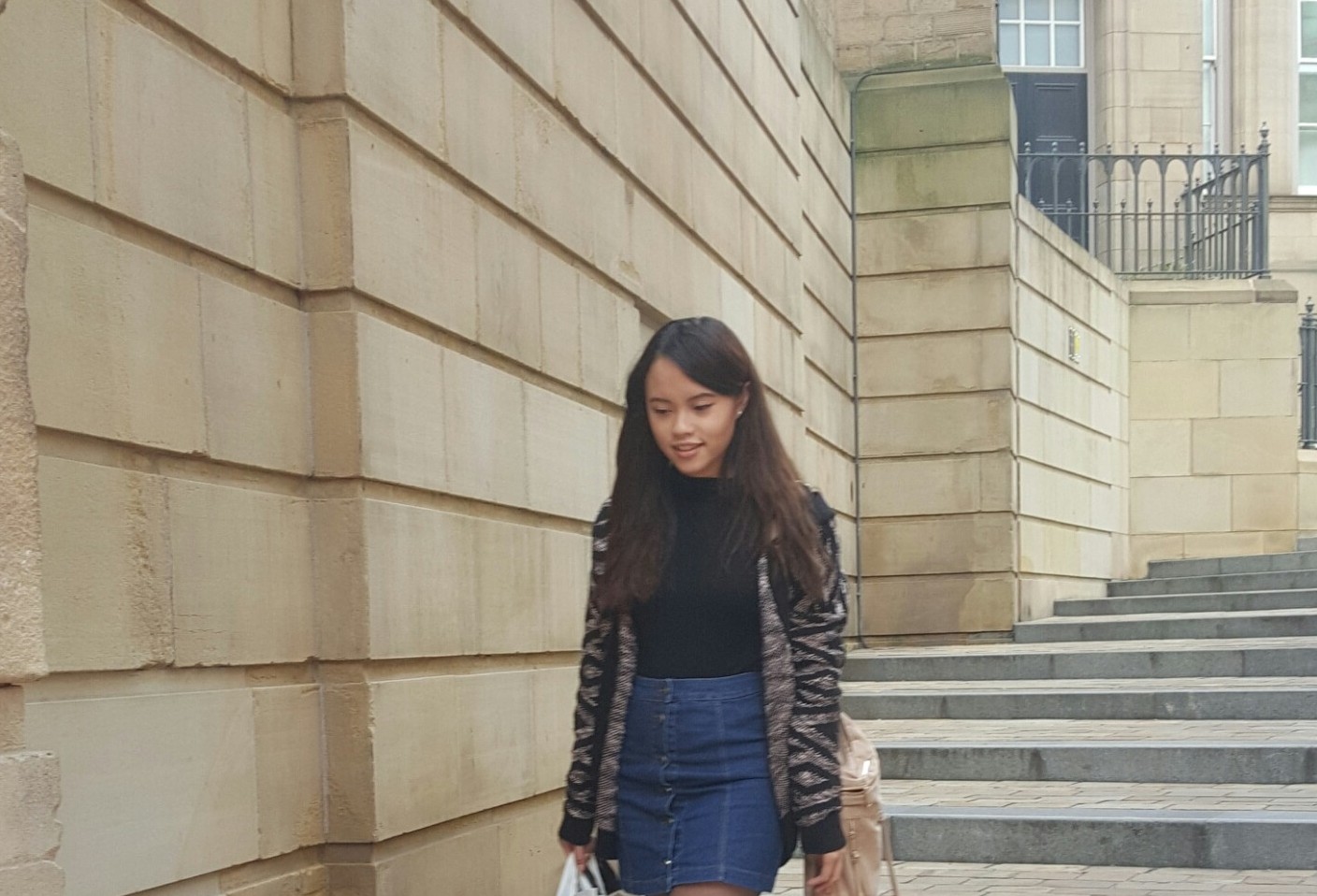 I usually am very busy during the week with my part time jobs and/or working on university-related things. But, I managed to have some time off this week and spent some quality time with my non-identical twin sister. Although it was a little chilly, we spent a lot of time in town shopping and just spending some quality time together which is really rare because of how busy my life has gotten!
We aren't as close as I'd like to be or as we should be – just because of how we are totally different from each other despite being twins. Also, I really think the differences in our timetables in our lives ever since we graduated from school distanced us. So it is nice to have some time in our hectic lives to strengthen bonds with people, especially family.
My sister – Gemmalyn (it's pronounced as Gemma-lin) – loves taking photos, she's such a great photographer and at one point was looking at a career in photography (definitely the arty side of the family.) As we spent time together, she helped me take some photos of me for my blog (a subtle OOTD post) Some came out so lovely but I'm the queen of derp-ness when it comes to posing so she always tries to take me off guard which usually results in nicer shots.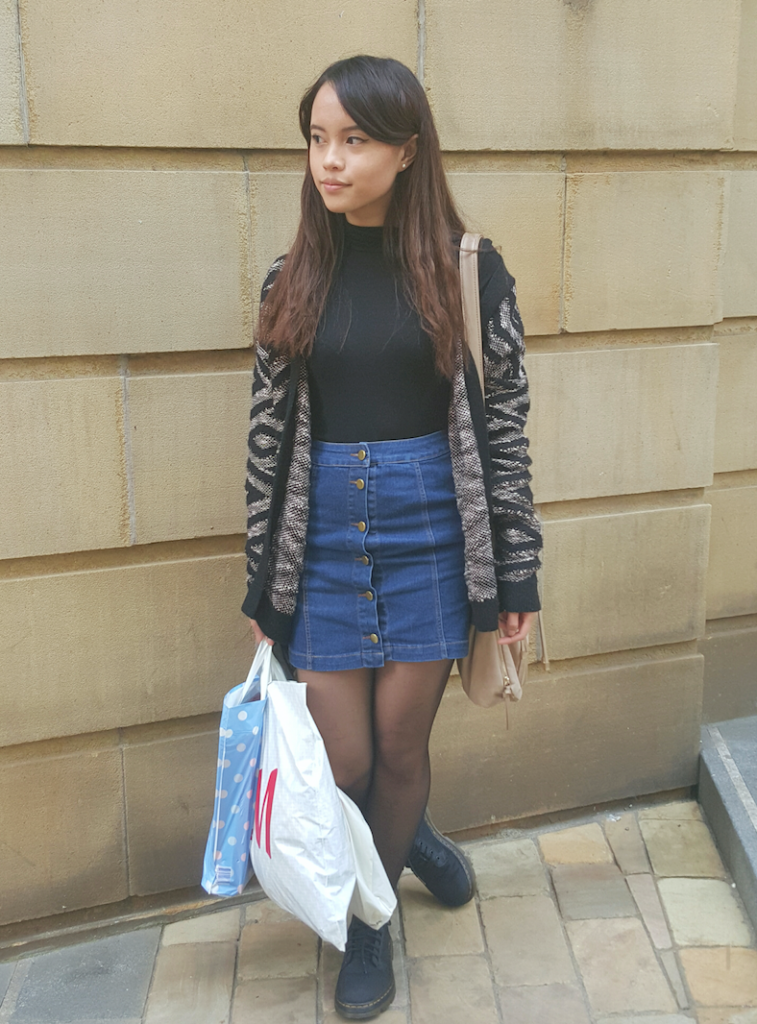 As you can see, we did do a lot of shopping – I got some new stuff for university (which I am SO hyped about after seeing my lecture-filled timetable – hurry up!!), clothes and gifts (for parents). For lunch, we managed to grab ourselves a cheeky Nandos; spicy chicken with spicy rice with spicy sauce all over it is my fave though I do feel superly dehydrated after it and end up chugging down water for the rest of the day!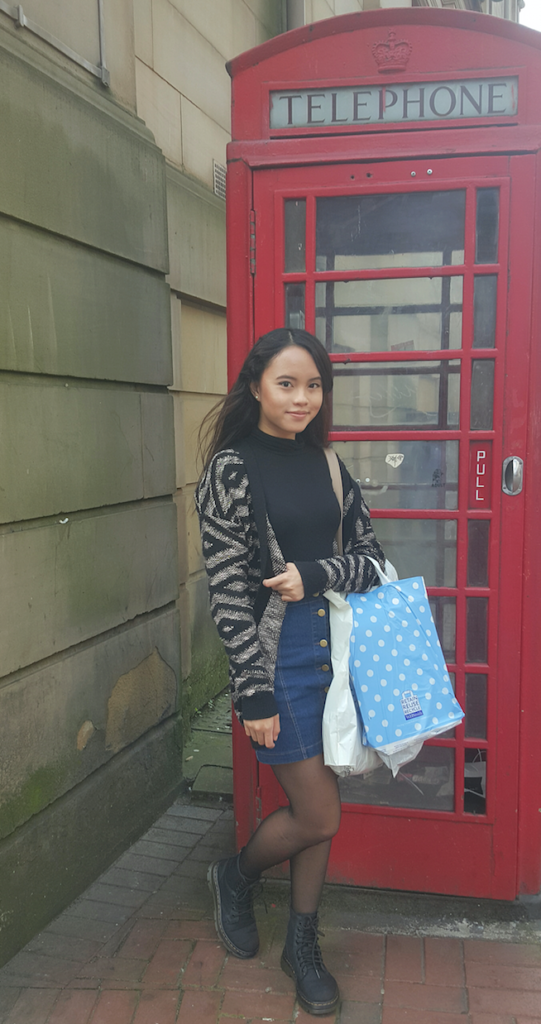 My sister is starting university this year so we decided – after shopping – to go visit her university's union. There are two universities where I live. I currently go to the university which has a bigger focus on sciences and medicine whereas my sister is going to go to the uni which has a wider range of more "arty" and "practical" subjects (if that makes sense, e.g fine arts, creative writing, sports etc). After being amazed by her university campus, I showed her mine – this was the first time I actually ever took her to my uni, which was exciting! I love showing people around places I know best (I may be a tour guide in the future, who knows 😉 )
Even though I did adore her uni campus, I prefer mine because it is a little further away from the town centre whereas her's is right in the centre of the town centre – and so it's quieter and much more GREENER. The following pictures are from one of the prettiest parks in the whole city and is right next to my uni so maybe that's why I like it so much (I'm such a lazy ass) – it's a place I've been visiting since I was little and just where I like to go to whenever I need to de-stress.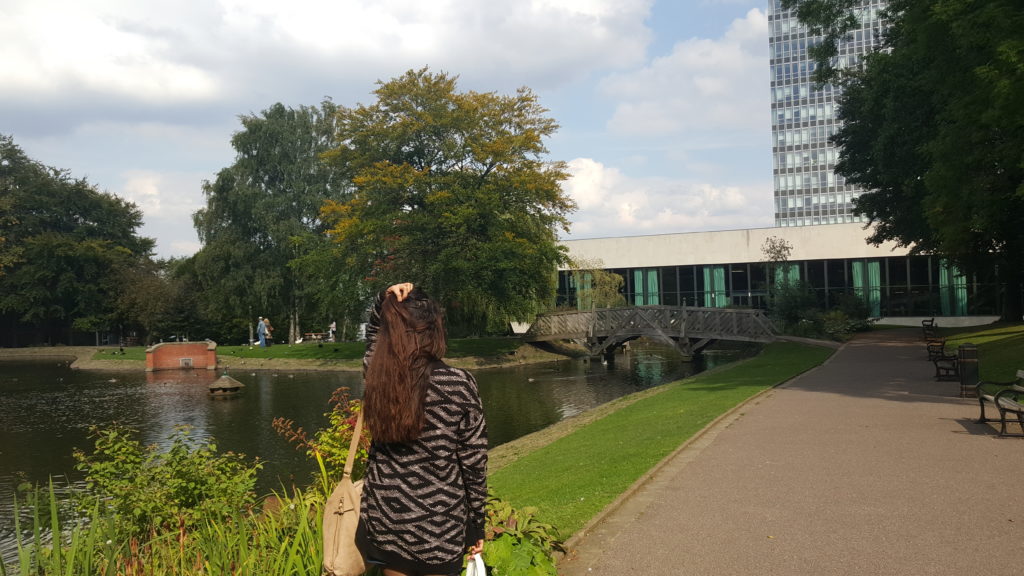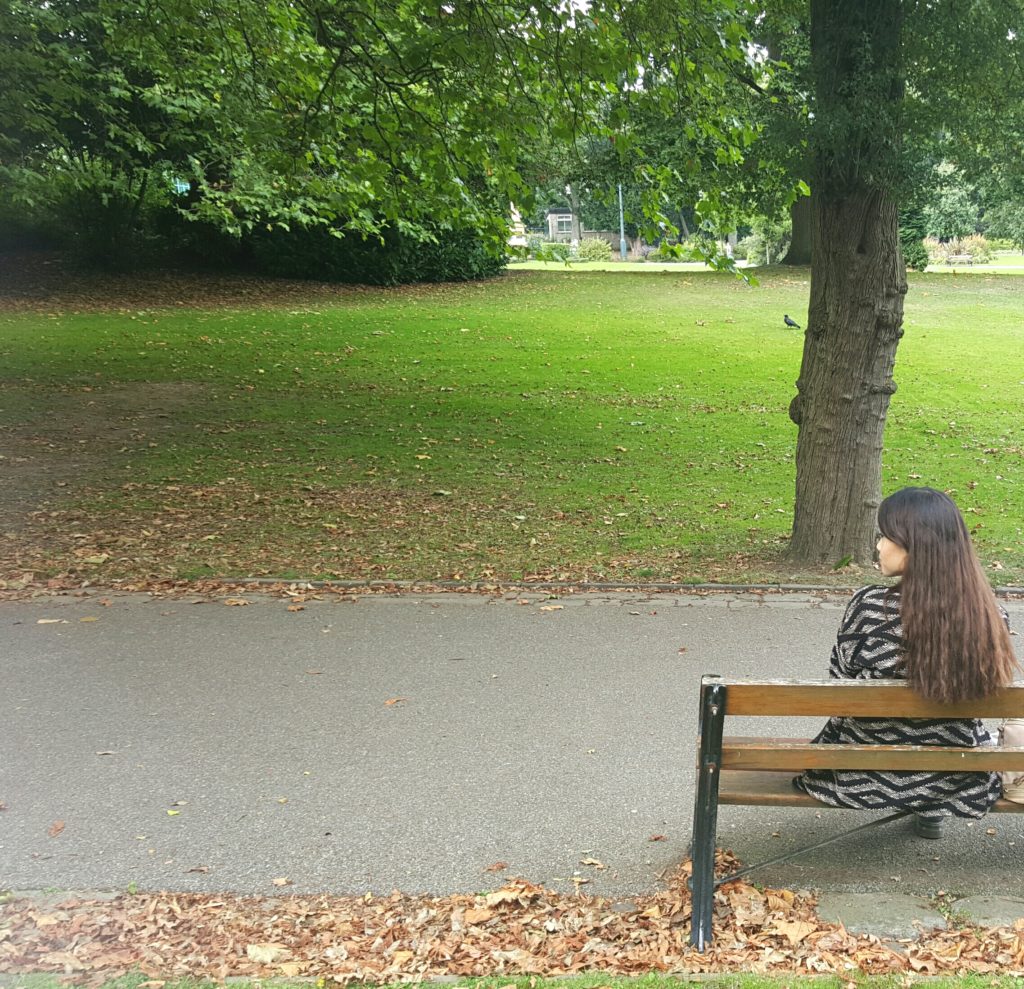 All in all, I had a lovely relaxing day with my sister and definitely feel much closer to her just by spending a few hours together doing something together. Here's a picture of her: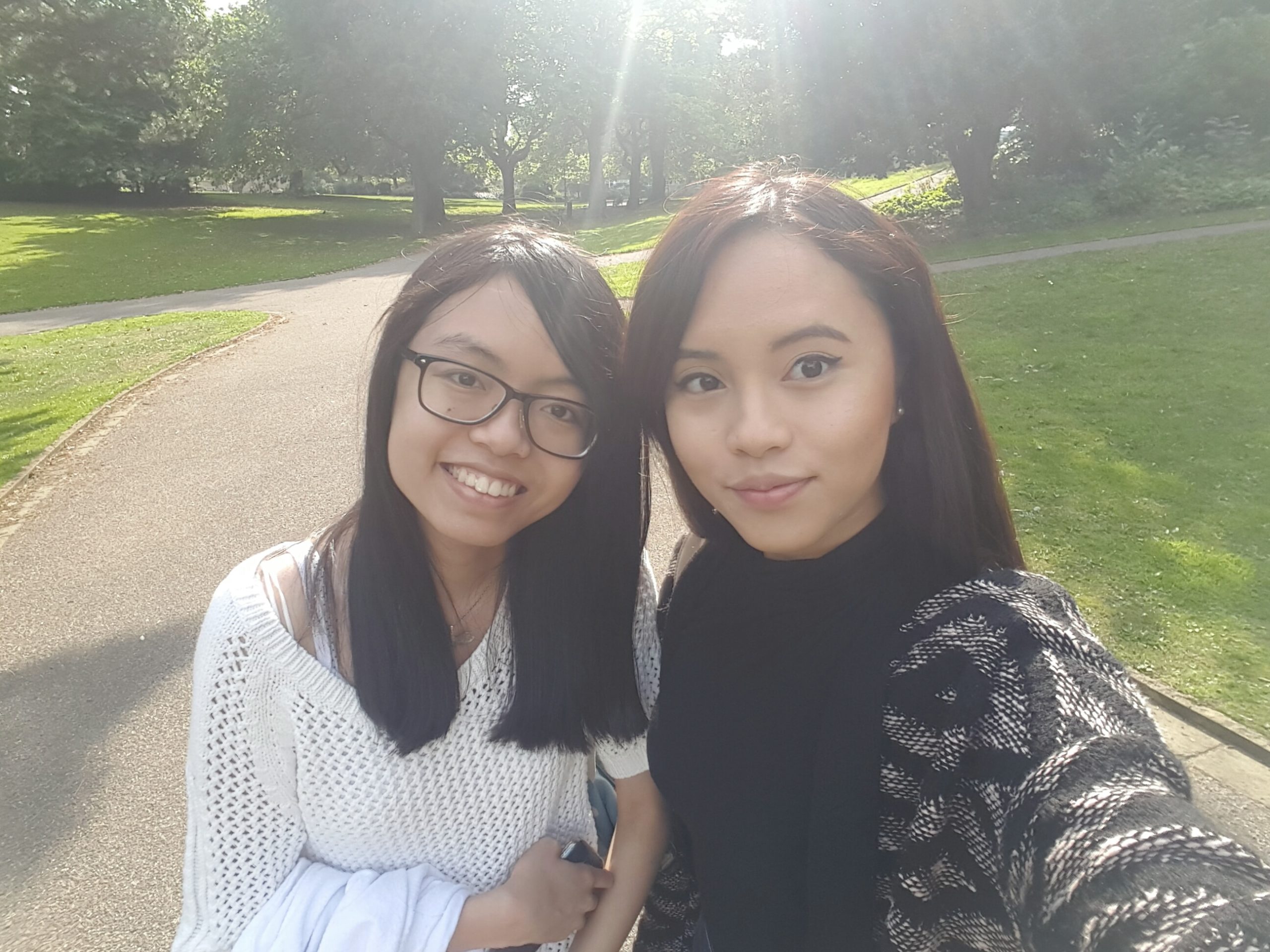 I understand why a lot of people don't think we look are related but we are! She's 15 minutes older than me, fun fact-o. Regardless of our distance and our constant arguments, we are sisters and we put up with each other no matter what (apart from when she borrows my stuff and never puts it back, that when I can't *cough*) sorta like the title. (A covalent bond is a strong chemical bond that involves the sharing of electron pairs between atoms.)
Would you prefer your university closer to or further away from the town centre? Are you close with your siblings?