Thank you, October!
---
Highlights
Personal
👚 I did another big decluttering session
📖 I've gotten into a reading habit
🏰 Explored Warwick and Shakespeare's Birthplace over a weekend with my family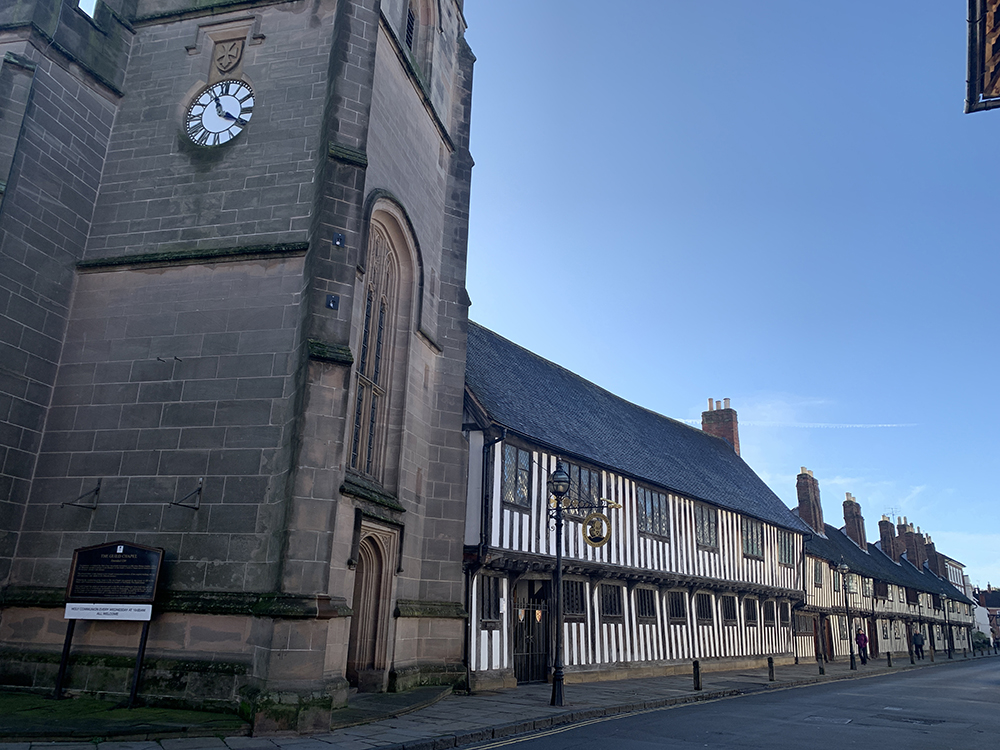 Online
Career
☁️ I've made some huge progress at work, and booked my AWS Cloud Practitioner exam for the end of next month.
⭐️ BT officially launched their rebrand and I was honoured to be a part of it. ✨
💻 I worked on some freelance web-development work, and sorted out a database issue which made me feel awesome.
👏🏻 Organised some extra curricular events at work including a Techy Tea Party and Hack Day.
🎉 I was featured on the Daily Mirror.
✨ I spoke at reframe WIT conference in Manchester, alongside some incredible women and infront of 200+ attendees.
Lovely morning meeting these incredible ladies and talking all things career, confidence and WIT. Hosting a panel with 200+ attendees? No problem! 🙌 #ReframeWIT #Reframe2019 @InfinityWorks https://t.co/rOqmiggOQG

— Natalie Lovett (@talielovett) 28 October 2019
---
3 Things that Made Me Happy
1. Reading more
I've made it a bit of a habit to pick up a book to read for at least half an hour everyday. This has helped me reduce my screen time massively as well as let my mind focus on one thing rather than multitasking constantly.
I've also read some fantastic books this month! You can find all my progress on Goodreads.
2. Being part of the BT #BeyondLimits Rebrand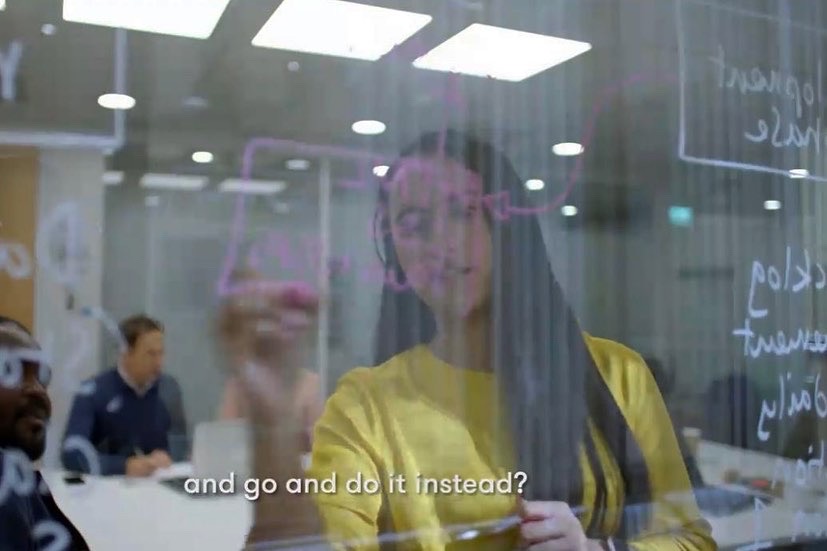 I'm proud of being part of my company's rebrand! It's such an exciting time at BT at the moment, and I think that our rebrand really reflects that! I've enjoyed walking around Leeds and Sheffield and seeing the banners and ads everywhere, knowing that I work for such a forward-thinking company.
You can check out what we're doing to go beyond limits here. And peep my feature in this video ⤵️
3. Inspiration on minimalism
I spent some time this month decluttering my wardrobe and redefining what I love wearing (I.e. items that make me feel like Beyoncé) I wrote this post on Instagram all about the next step to my journey. I want to make more mindful, sustainable mindset towards fashion moving forward! I feel like this should be a blog post in itself so I won't go on for now 🙈
---
October in Photos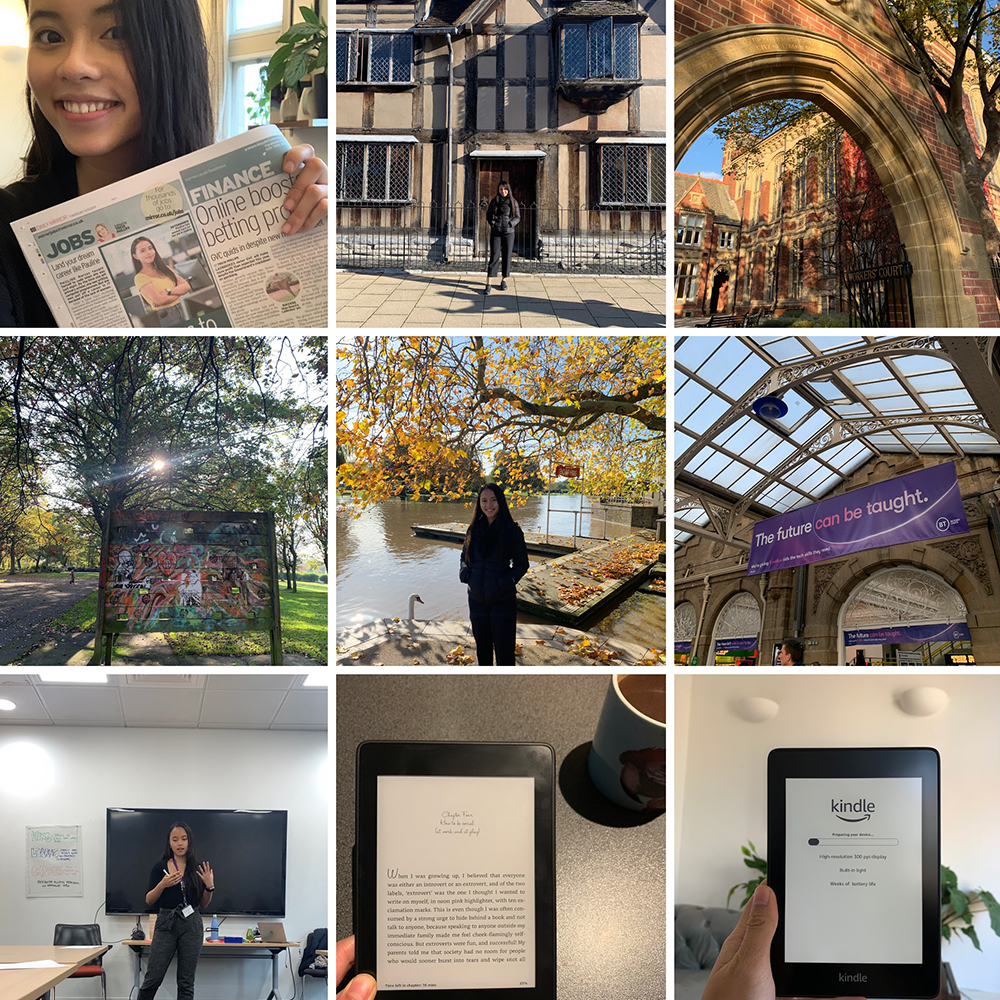 ---
#Pawsitivity
Things I didn't know a year ago:

How to launch an instance
What an instance is 🤪
How to use the command line to provision infrastructure
What infrastructure actually is
The magic (and impact) of cloud
Scrum framework and agile methodologies
How much I dislike Java* https://t.co/B9cVSXhJhd

— 🎃 Pauline P. Narvas 👻 (@paulienuh) October 23, 2019
---
October Favourites
Plants
Matt bought me an Orchid after one of my long days at work. I really appreciated it. 💖
Books
Films
Re-watched the School of Rock. Classic. 🎸
Joker – terrified me, but when I think back, it was pretty cool. 🤡
Yesterday – If you like the Beatles, I recommend watching this!
Music
---
Quote of the Month
This is the beautiful secret of minimalism: It may seem like it's about the stuff, but once you've cut through the clutter and adopted a new frame of mind, you learn that it's barely about "the stuff" at all.

– Erica Layne, The Minimalist Way
---
Next Month
Kicking off Hack Day event!
Flying to Lisbon for Web Summit (I'm so excited!)
My goal is to try and get back into the swing of my fitness routine, it's been all over the place recently.