As a continuous celebration for Women's History Month (which should be every month to be honest, women rock), I wanted to talk about the female body – specifically, about that time of the month.🩸
For the first time ever, I shared something about my period on my Instagram Stories which was – to my surprise 0 taken in such a positive light. I've always wanted to share my experience with menstruating and the things that I've done to make it easier for me.
What stopped me was the fear of people spamming me messages with "TMI" (a line I feel like I have almost crossed several times, but never really gone all the way.) But I think fundamentally what held me back was the shame society associates with periods and if we're being honest, everything about the female body (nipples, boobs, the male gaze etc. will be discussed another time 😂)
After my inspiring chat with Ella for this month's Inspiring Figures feature, I felt encouraged further to write this. I'm going to be 100% honest in this post, so if you don't like knowing the pain women endure every month or stuff like this is TMI or freak you out, feel free to click away now and I'll see you in next week's post. ✌🏻
---
The start (of something new 🎶)
I'm pretty sure every woman in the world remember the first time they had their period.
Mine was when I was 14 years old. I went to the toilet at a KFC my family and I were having lunch at, and that's where I saw it all for the first time. I remember keeping quiet about it untiL I got home (because I thought I was dying) I told my mum who tried to explain it rationally to me in a sort of, "you're growing up, and I'm proud!" tone whilst my dad was joking about how we needed to call the ambulance because I had my first period. 🤣
It goes without saying I couldn't stop ugly crying both because of my dad's joke but also the mixed emotions that I was feeling, which was mostly confusion. Like, why was this happening to me? I didn't want to ever grow up if I had to bleed every month from that day onwards.
I don't remember feeling all the things that happen during your period that first month, but the second one definitely.
I was so hormonal, breaking out all over my face, feeling my chest get uncomfortably bigger and having breakdowns about the smallest things like losing my pencil case. Little do I know that the future is full of responsibility that is breakdown-worthy, this was just not at that level. 😂
My period today
I've not thought much about my period as much as I used to the first time I got it. With life constantly changing, my period has changed along with it. Here are some examples from over the years:
Before I implemented a healthier lifestyle, I had the most painful periods ever. My cycle was also random, I sometimes missed some months because of the constant fluctuations in my hormones (contributed by lifestyle choices!)
After I started to implement a more healthier approach (to live my life to the fullest), I started to take control of my cycle. I knew I was doing something right when my period got back on a regular schedule and my cramping wasn't as bad as it had been.
I'm not saying that I have no pain today, because let me tell ya – I do. Sometimes if I'm feeling quite stressed out or anxious and my period comes that week, it's so intense I can't get out of bed. But sometimes it's bearable! Over the years I've definitely improved my approach to periods, making them easier to deal with no matter what type of month I have.
Favourites for my time of the month
1) Clue 📈
I've talked about Clue on different blog posts before and on social media, but I can't speak highly of the company enough.
"Clue is a menstrual health app developed by the Berlin-based technology company BioWink GmbH. The app has over 8 million users from 180 different countries. The startup has raised $10 million from backers that include Union Square Ventures and Mosaic Ventures."
I've been using Clue to track my period and general health for a few years now. It's really useful to look out for trends as well as become more mindful of health from a bigger picture and how it links to your period.
Highly recommend reading through their articles too and following them on social media – there's always some really insightful posts on everything female health.
2) ModiBodi 👙
"At Modibodi, we are modern women with a fearless take on making our "unmentionables" absolutely mentionable. Being in tune with our bodies is what makes us feel comfortable, confident and fiercely ourselves."
"Modibodi™ uses high quality, tech-savvy fabrics (like Bamboo, Merino Perform Wool and Microfibre) and the latest in breathable, antimicrobial fibres with our patented Modifier Technology™ – a super slim (only 3mm) stain resistant lining for modern periods and leaks, and Modifier Air Technology™ – a moisture-wicking, odour-fighting lining for getting sweaty. We have recently added our brand new patent-pending Modifier Swim Technology™ to the Modibodi stable of innovation, found exclusively in our water-repellent, leak-proof swimwear range."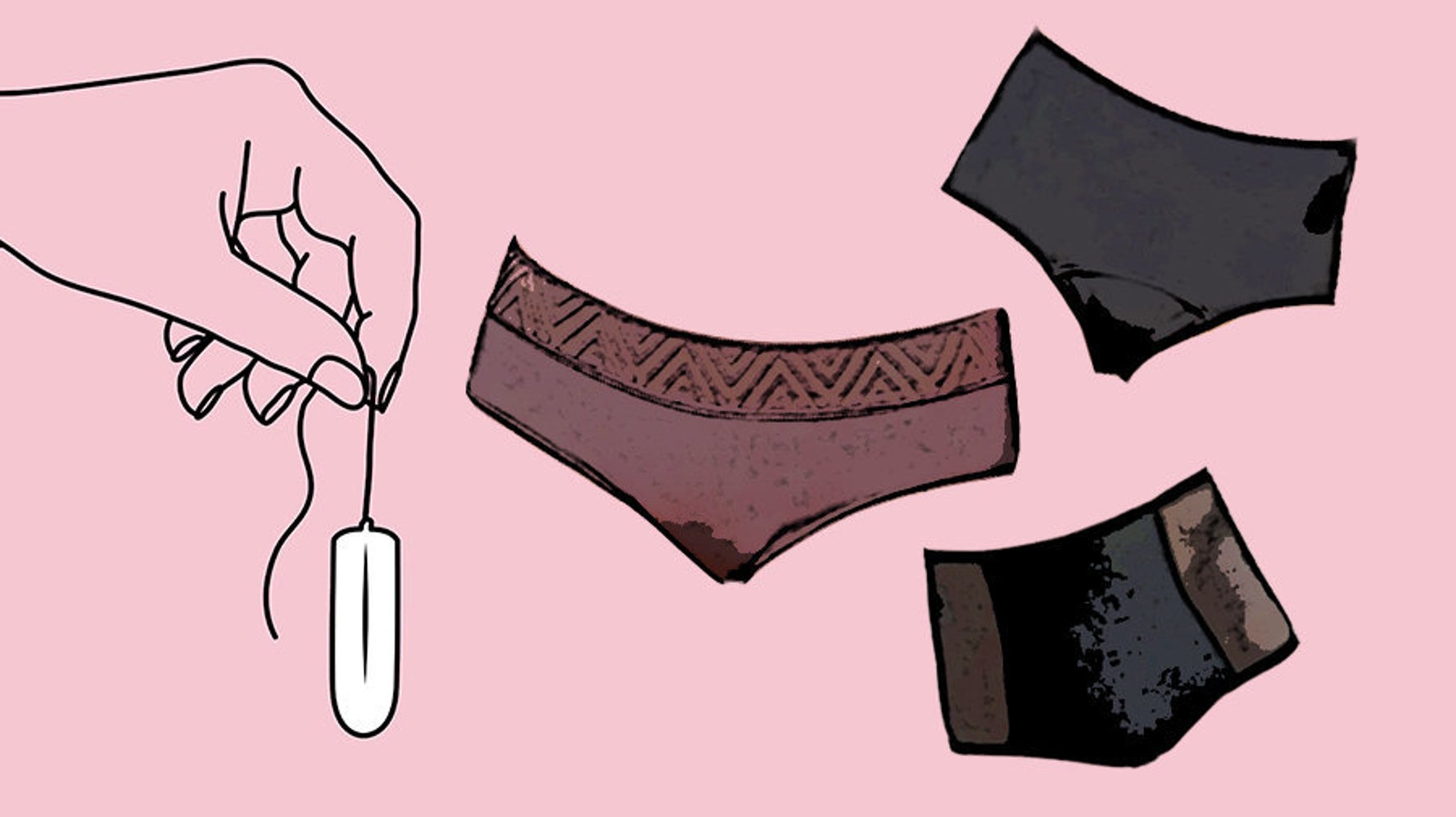 They're on a mission to create inclusive period-proof underwear for all ages, all sexes, all shapes and sizes.
I recently found ModiBodi as I tried to look for more sustainable options for my time of the month (that wasn't a menstrual cup.) After looking around their website, reading and watching reviews, I was curious to try it out. So I got myself a pack of 5 that was on sale and then waited for both my ModiBodi underwear and period to arrive.
I have to say I was pleasantly surprised by how it… just worked.
I put my ModiBodi underwear on for my first day (which is always pretty heavy), and wore it under some black trousers for a test run (nothing too light yet because of the fear of leaks, and I had a day of work 🙈)
After a long day, I came home and saw no leaks and all day comfort that I just don't have with pads or tampons. I have to say, I was ridiculously excited. For the first time in my life so far, I felt truly safe from leaks and comfortable enough to feel like I could sit around my flat wearing just my underwear and just… LIVE MY LIFE. 👏🏻
The next day, I felt confident enough to wear lighter coloured trousers. I even headed to the gym with light coloured leggings (instead of black like I usually do when I'm on my period.)
Empowered, confident, super comfortable, free are the best ways to describe ModiBodi. I never thought that I'd feel like any of those on my period! Honestly most life-changing purchase ever.
A plus? Kinder to the environment. Win-win. 🙌🏻
3) Hot Water Bottle with strap 🐨
Another recent purchase is this Koala Hot Water bottle that you can strap onto yourself. It's done wonders when I'm cramping so bad, but also want to get shit done around the flat. 😆 (Do you see what I mean about women being actual superheroes?)
4) Mindful consumption 🍫
This is something that I've done throughout the years as I learned more about my body. I tend to crave high sugar snacks (you'll be surprised by how many chocolate bars I can demolish in general but especially on my period 😂)
But 100% of the time, I always feel like I'm going to be sick. Alongside the cramping and the feeling like you're overheating, I decided to make even more mindful decisions with my food during my period. I generally feel better when I have a chocolate snack or two to curb my craving, but also to eat relatively good the whole day.
Just mindfulness and a reminder to myself, really.
---
🩸 Go with the flow
Periods are nothing to be ashamed about. They are a natural part of being a woman, and we shouldn't continue to feel like it is some sort of taboo subject to open up about with partners, family or colleagues.
I'm increasingly starting to see organisations have taken female health seriously, and become more compassionate about the subject e.g. offering free sanitary products or flexible working for those who suffer from bad cramps. It's great to see! Woohoo for progess.
I hope the tips I've outlined above helps! You deserve to be comfortable no matter what time of the month it is. 😊
If you're ever in doubt, listen to your body and go with the flow.