Matt and I recently moved to a new apartment. This would be our third one together over the time we decided to move to Leeds from Sheffield back in 2018.
I actually loved our old apartment for its large windows, wooden floors and characteristic charm (as it was an old building that had been converted to apartments.)
When we moved in, I had said that I could see us living there for a while — maybe even as long as we decided to stay in the city.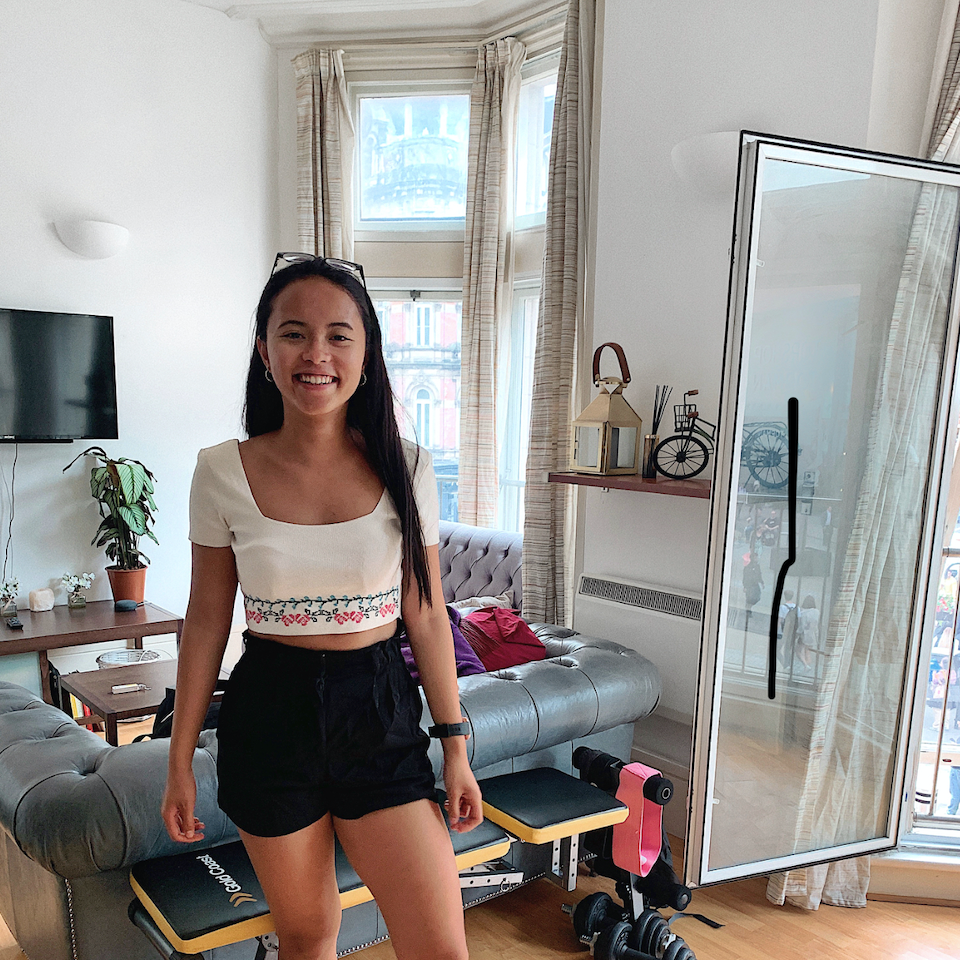 Over the next 12 months, my opinions changed as we realised how despite it's old charm, it was not very energy efficient. In the winter months, we'd find ourselves wearing half our wardrobe to stay warm and the heating didn't seem to do anything but charge us ridiculous amounts of money. 😨
As COVID-19 hit, I pretty much thought that we would stay in the apartment until the coronavirus crisis passed.
It didn't seem like such a wise move to move.
But as we spent more time at home, we realised that we just couldn't stick around there any longer. Even as the weather was improving, it was still freezing cold inside the apartment. Most of the time it felt like we were outside 😂
The charm faded quickly, which kicked us to look elsewhere. Up until this point, we had always chosen apartments in a very "emotional" way. It was always an irrational, a snap decision that wasn't very well-thought out. After learning from our mistakes over the past two apartments, we wanted to get it right this time! So what did we do?
We created a spreadsheet.
Ah yes, where all good things begin. 🤪 We looked at everything that was available in the market and created different areas that we really cared about. For example, Internet (it had to be fast!), Environment (it had to be quiet), Furnishings (it had to be furnished and relatively new/modern — we were so over with old buildings), Proximity to shops (we were a little more flexible with this. Walks are good!)
This time we went all Amy Santiago and any other Type A personalities. It had to be done!
Eventually, this led to our new apartment. 🏡 Although we've only been here for a few weeks, it's 100x better than where we were before. Turns out, informed, rational decisions are the way forward!
As the world changes, my prediction that remote working may be it for the long term is looking more likely so having a reliable internet connection, a warm, well-lit space that promotes productivity and inspiration at home is more important than ever.
I'm grateful that I have all of that and more right now. 🙏🏻
Although I miss seeing my family every weekend and I miss Sheffield so much, I'm so happy to know that here in Leeds, there's a place I can call home. This is a huge achievement for someone who used to suffer from severe homesickness.
Shoutout to Matt for letting me his room mate for another year. Out of all the decisions that you could make, that isn't an easy one. 🤣
Stay safe everyone!